Misty Urbatsch, Senior Analyst involved in global uranium marketing, sales, and trading
Previously worked for major uranium miner global exploration programs
Vancouver, Canada, July 10, 2023 – CanAlaska Uranium Ltd. (TSX-V: CVV; OTCQX: CVVUF; Frankfurt: DH7N) ("CanAlaska" or the "Company") is pleased to announce the appointment of Misty Urbatsch to Vice-President Corporate Development of the Company effective July 10, 2023. Dramatically growing interest in critical minerals as part of a carbon-free clean-energy world has continued to accelerate the Company's activities. New high-grade uranium discoveries at it's West McArthur and Moon Lake South joint venture projects, continued project generation activity in the world's richest uranium district in Saskatchewan, and a district-scale class 1 nickel portfolio in one of the world's most prolific sulphide nickel belts located in Manitoba have CanAlaska ready for the next steps in its evolution.
Misty brings a rare blend of experience accumulated over fifteen years in the mining industry. With a robust background in a major exploration, mining and marketing company, she has acquired invaluable expertise across various facets of the metals industry, including domestic and international uranium exploration and global uranium sales, marketing, and trading.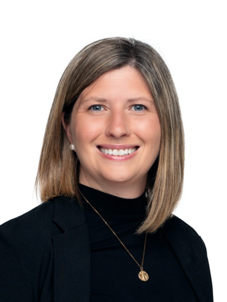 Misty embarked on her professional journey at Cameco Australia Pty Ltd., where she focused on exploring for unconformity-type uranium deposits in the renowned East Alligator River's Uranium field in the Northern Territory, Australia. Additionally, she successfully led exploration programs targeting sandstone-type uranium deposits in the Frome Basin, South Australia, Australia. Misty transitioned to Cameco's Canadian operations in 2012, where she led exploration projects located near some of the world's richest- and highest-grade uranium deposits in the esteemed Athabasca Basin in Saskatchewan, Canada. After completing her MBA, Misty joined Cameco's Marketing group, focusing on international uranium sales and marketing and leading the company's uranium trading operations.
Misty holds a Bachelor of Science (2008) in Geology and Geography and an Executive Masters in Business Administration (2019). She is a registered member of the Association of Professional Engineers and Geoscientists of Saskatchewan.
Misty Urbatsch, Vice-President Corporate Development, comments: "I sincerely acknowledge and hold in high regard the remarkable accomplishments of the CanAlaska team, specifically in cultivating a world-class portfolio of uranium and nickel properties in tier 1 jurisdictions. With utmost enthusiasm and privilege, I embrace the opportunity to join this distinguished group of highly skilled professionals. Together, we are committed to the strategic development and growth of CanAlaska's assets, with the overarching objective of meeting the global demand for critical minerals for a clean-energy future."
Cory Belyk, CEO, comments: "I have known Misty a long time and it is a true honour to welcome her to the CanAlaska executive team where I have absolutely no doubt she will excel in this role. With our recent successes on multiple new uranium discoveries in the eastern Athabasca Basin and our world-class and district-scale nickel portfolio in the Thompson Nickel Belt, now is the time to bring in the expertise that can help move this portfolio forward for our shareholders. Misty has the expertise we require at this critical time of evolution for CanAlaska."
About CanAlaska Uranium
CanAlaska Uranium Ltd. (TSX-V: CVV; OTCQX: CVVUF; Frankfurt: DH7N) holds interests in approximately 350,000 hectares (865,000 acres), in Canada's Athabasca Basin – the "Saudi Arabia of Uranium." CanAlaska's strategic holdings have attracted major international mining companies. CanAlaska is currently working with Cameco and Denison at two of the Company's properties in the Eastern Athabasca Basin. CanAlaska is a project generator positioned for discovery success in the world's richest uranium district. The Company also holds properties prospective for nickel, copper, gold and diamonds. For further information visit www.canalaska.com.
On behalf of the Board of Directors
"Cory Belyk"
Cory Belyk, P.Geo., FGC
CEO, President and Director
CanAlaska Uranium Ltd.

Contacts:
Neither TSX Venture Exchange nor its Regulation Services Provider (as that term is defined in the policies of the TSX Venture Exchange) accepts responsibility for the adequacy or accuracy of this release.

Forward-looking information

All statements included in this press release that address activities, events or developments that the Company expects, believes or anticipates will or may occur in the future are forward-looking statements. These forward-looking statements involve numerous assumptions made by the Company based on its experience, perception of historical trends, current conditions, expected future developments and other factors it believes are appropriate in the circumstances. In addition, these statements involve substantial known and unknown risks and uncertainties that contribute to the possibility that the predictions, forecasts, projections and other forward-looking statements will prove inaccurate, certain of which are beyond the Company's control. Readers should not place undue reliance on forward-looking statements. Except as required by law, the Company does not intend to revise or update these forward-looking statements after the date hereof or revise them to reflect the occurrence of future unanticipated events.