A showcase of CanAlaska Uranium Ltd.'s Progress and Potential.
CanAlaska Uranium - Red Cloud Pre-PDAC Mining Showcase
Presentation - Uranium Copper & Nickel
CanAlaska Uranium holds interests in approximately 350,000 hectares (865,000 acres), in Canada's Athabasca Basin and Wollaston area – the "Saudi Arabia of Uranium." CanAlaska's strategic holdings have attracted major international mining companies.

CanAlaska is currently working with Cameco and Denison at two of the Company's properties in the Eastern Athabasca Basin. CanAlaska is a project generator positioned for discovery success in the world's richest uranium district. The Company also holds properties prospective for nickel, copper, gold and diamonds.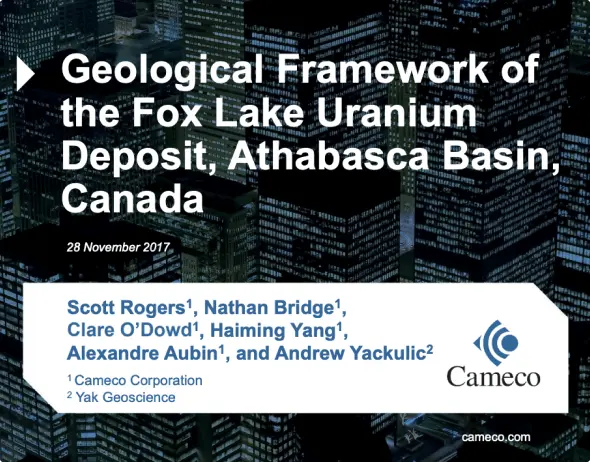 Presentation of Fox Lake Uranium Deposit.
Fox Lake is adjacent to CanAlaska's West McArthur project