Vancouver, Canada, June 5, 2023 – CanAlaska Uranium Ltd. (TSX-V: CVV; OTCQX: CVVUF; Frankfurt: DH7N) ("CanAlaska" or the "Company") is pleased to announce the promotion of Cory Belyk to President of the Company effective June 1, 2023. Mr. Belyk will continue as Chief Executive Officer ("CEO") and as a Director of CanAlaska. Continued resurgence of interest in the uranium market as part of a carbon-free clean-energy world has continued to accelerate the Company's activities. Recent new high-grade uranium discoveries at it's West McArthur and Moon Lake South joint venture projects, and continued project generation activity in the world's richest uranium district in Saskatchewan, have CanAlaska ready for the next steps in its evolution. Mr. Belyk leads CanAlaska's exploration and management teams, located at the Company's office in Saskatoon, Saskatchewan.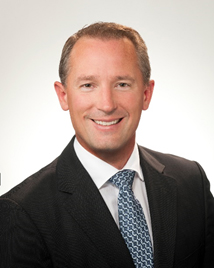 Mr. Belyk is a professional geologist with nearly 30 years of experience working for major and junior mining companies in the Athabasca Basin and worldwide. Prior to joining CanAlaska in 2019 as Chief Operating Officer, he was Director of Exploration for Cameco's international operations including Mongolia and Australia. Mr. Belyk was also a member of Cameco's exploration management team during the Fox Lake and West McArthur uranium discoveries in Saskatchewan. More recently, Mr. Belyk established CanAlaska's Saskatoon office and led growth of the management, administration, and geological teams in support of growing exploration and project generation activities. Mr. Belyk holds a Bachelor's (1994) degree in Geology from the University of Saskatchewan and a Certificate in Negotiation from Harvard Law School (2014). He is a registered member of the Association of Professional Engineers and Geoscientists of Saskatchewan and the Association of Professional Engineers and Geoscientists of the Province of British Columbia.
Cory Belyk, Chief Executive Officer, comments: "I welcome the opportunity to expand my role at CanAlaska and to lead the company toward new uranium and nickel discoveries. The world is seeking more of the critical minerals necessary to make a clean-energy future a reality. CanAlaska and its shareholders are uniquely positioned to take advantage of this future reality with an exploration portfolio built on world-class uranium and nickel assets in tier 1 jurisdictions, great project partnerships, and wonderful employees. It is a pleasure and a privilege to lead the CanAlaska team."

About CanAlaska Uranium CanAlaska Uranium Ltd. (TSX-V: CVV; OTCQX: CVVUF; Frankfurt: DH7N) holds interests in approximately 350,000 hectares (865,000 acres), in Canada's Athabasca Basin – the "Saudi Arabia of Uranium." CanAlaska's strategic holdings have attracted major international mining companies. CanAlaska is currently working with Cameco and Denison at two of the Company's properties in the Eastern Athabasca Basin. CanAlaska is a project generator positioned for discovery success in the world's richest uranium district. The Company also holds properties prospective for nickel, copper, gold and diamonds.

On behalf of the Board of Directors
"Cory Belyk"
Cory Belyk, P.Geo., FGC
CEO, President and Director
CanAlaska Uranium Ltd.

Contacts:

Neither TSX Venture Exchange nor its Regulation Services Provider (as that term is defined in the policies of the TSX Venture Exchange) accepts responsibility for the adequacy or accuracy of this release.

Forward-looking information

All statements included in this press release that address activities, events or developments that the Company expects, believes or anticipates will or may occur in the future are forward-looking statements. These forward-looking statements involve numerous assumptions made by the Company based on its experience, perception of historical trends, current conditions, expected future developments and other factors it believes are appropriate in the circumstances. In addition, these statements involve substantial known and unknown risks and uncertainties that contribute to the possibility that the predictions, forecasts, projections and other forward-looking statements will prove inaccurate, certain of which are beyond the Company's control. Readers should not place undue reliance on forward-looking statements. Except as required by law, the Company does not intend to revise or update these forward-looking statements after the date hereof or revise them to reflect the occurrence of future unanticipated events.