Summary of the Mouse Mountain Project
Mouse Mountain is a well known Cu-Au porphyry located in the central Quesnellia terrane between Mt Polley and Mt Milligan. It has seen sporadic exploration since the 1950's when a carload of hand sorted ore grading 5.5% Cu was sent to the Tacoma smelter.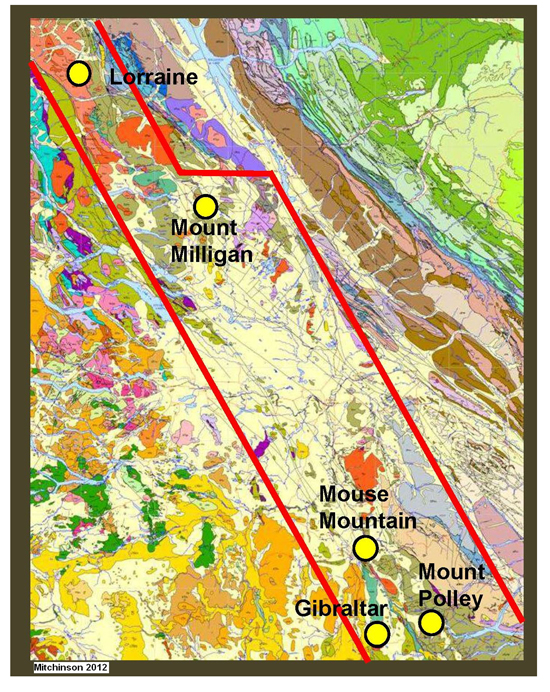 CanAlaska acquired the property by staking in 2012 and 2014 based on the results of field observations, regional geophysics and historical work. It consists of seven mineral claims with a total area of 911ha. The Mouse Mountain showings are easily accessible from Quesnel, 12km to the East, along highway 26; the northern end of the property is at the same distance form Quesnel along highway 97.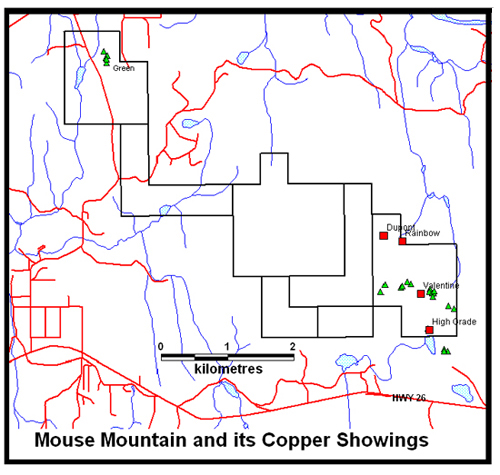 Three main showings, Dupont, Valentine and High Grade follow a NW-SE trending hill of upper Triassic syenite and monzonite. Upper Triassic Nicola Group volcanics and volcanosediments surround the intrusives.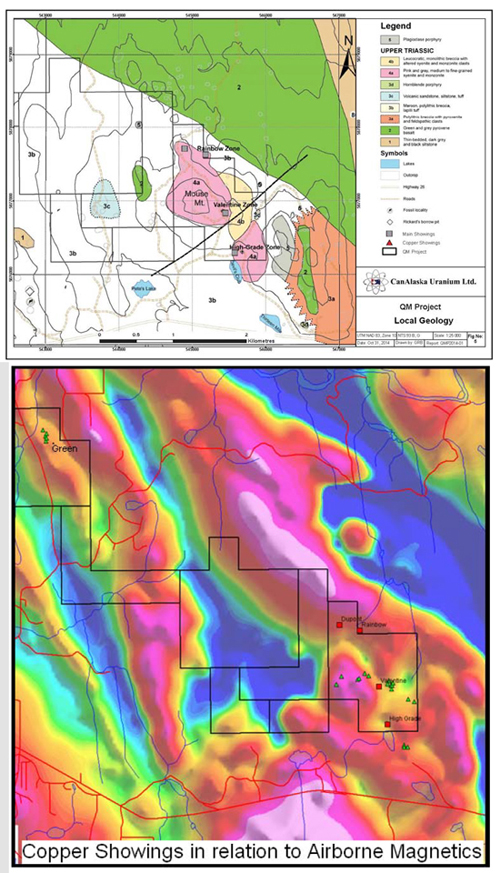 Mouse Mountain is a typical alkali porphyry Cu-Au deposit with stockwerk, veinlets and dissemination of pyrite, chalcopyrite, bornite and magnetite. Representative intersections as trenches and/or drill holes are:
3 metres at 1.58% Cu (High Grade zone)
7 metres at 0.32% Cu and 0.4 g/t Au (Valentine zone)
5 metres at 0.145% Cu (Valentine zone)
24 metres at 0.33 % Cu (Valentine zone)
108 metres at 0.12% Cu (Valentine zone)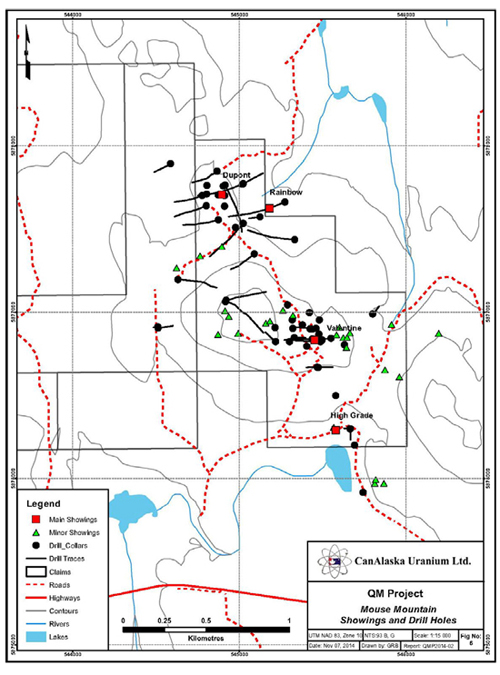 Most of the drilling was concentrated around the known showings.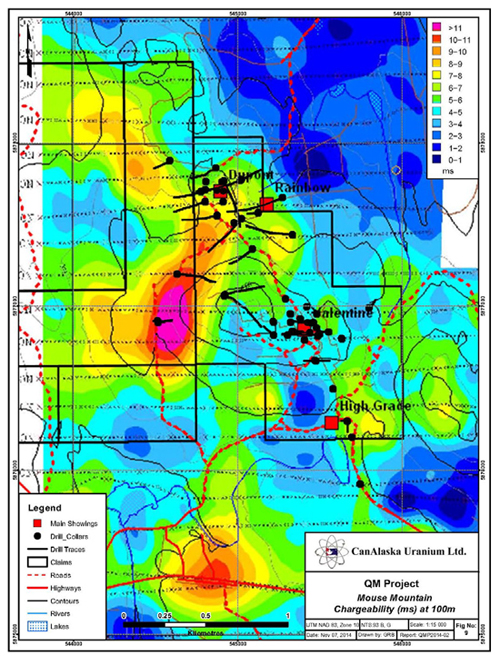 A DCIP survey carried out in 2006 does not appear to have been used systematically to guide drilling. Only the edge of the IP anomaly was tested in the latest drilling. A 1991 drill hole intersects the top of the IP anomaly and shows two 3-metre intersections at 115 and 210ppb Au.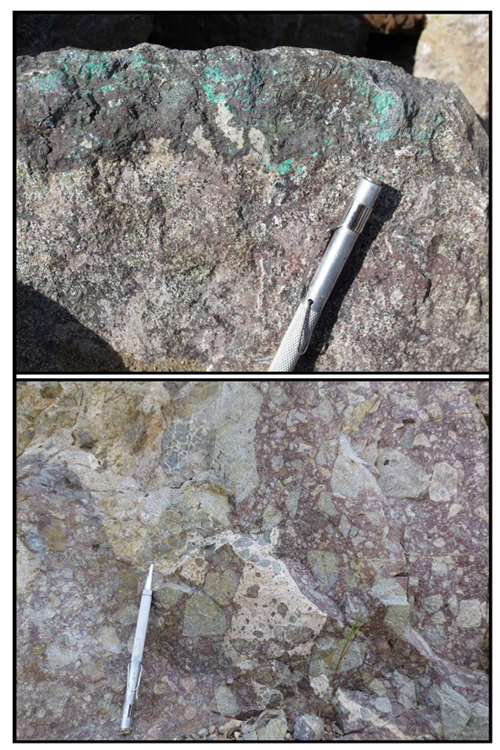 The Green showing was discovered in 2012 and consists of altered vent breccia facies with veinlets and disseminated chalcopyrite and bornite (5% Cu and 336ppb Au in grab samples)
Reconnaissance soil geochemistry between the Green showing and Mouse Mountain shows areas of anomalous Cu and Au. Prospecting in the same area and in the vicinity of Mouse Mountain shows that Cu and Au are anomalous in outcrops over a broad area.
Mouse Mountain has the characteristics of a typical alkali Cu-Au porphyry system. It warrants further work to extend and test the known mineralized zones.